Filmmakers
About the Rapid Response Filmmakers
---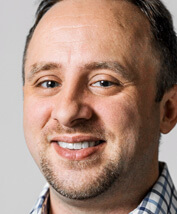 Michael Miles
Co-Director
Michael Miles was born disabled, an experience which imbued him with a fighting spirit and a great respect for modern medicine. He has worked as an editor on documentaries, feature films, and animated TV shows.
In 2014, Miles and Roger Hinze formed A Mile A Way Productions and completed their first television documentary, Yellow, Yellow, Yellow.
Michael Miles Statement
I was Doctor Trammell's patient from the time I was about 8 years old until he retired from practice a few years ago.
Naturally growing up in the Indianapolis area I was a racing fan, and one of my favorite drivers was Rick Mears. In 1984 Mears had a frightening accident at IndyCar race at Saniar Raceway in Canada where both of his lower legs were very badly shattered.
Both of Rick's feet were so mutilated that the local trauma doctors were suggesting amputation. Instead, he was flown to Methodist in Indianapolis where my doctor and his team saved Rick's lower legs and feet in an operation that lasted more than half the night.
Later, when I would visit his [Trammell's] office for checkups, he'd tell me wonderful stories about Mears, the other drivers, the race tracks that he had visited, and the sort of things that he and his team were able to do for injured drivers.
Dr. Trammell's work is almost legendary, except that it's all true and tough.
Brave drivers like Rick will always choke up a bit talking about it.
Doctor Trammell never liked the term "miracle worker" and always gave his surgical team the greatest part of the credit. As it turns out my personal exposure to this man when I was quite young has been a large part of what got me interested in this project in the first place.
Dr. Trammell operated to fuse my spine for my scoliosis when I was just 16, and a few years later he performed another surgery on my right collarbone.
Years later, when I was working and living in Los Angeles I got hit by a car while in a pedestrian crosswalk on Ventura Blvd. which destroyed my right hip. My West Coast doctors called Doctor Trammell for my records and had him review my x-rays to make sure no damage was done to my spine in the accident. Always sweating the details, he continued to consult with them on my rehabilitation almost daily from halfway across the country.
A few weeks after I was out of the hospital, Dr. Trammell was in Los Angeles on business and came by to visit me while I was recovering at home. It was really just supposed to be a drop-by social visit, but the doctor, being Dr. Terry Trammell of course, actually gave me a very thorough looking over right there in my little apartment.
It was that day sitting talking to him about his work and the passion that he had for it, that I decided I was going to make Rapid Response as soon as I was healed.
Dr. Trammell, Dr. Olvey, and others like those two giants don't do what they do for glory. I honestly think that they have something that burns inside that won't allow them to do anything else. I only hope our team has been able to capture some of that spirit in this film.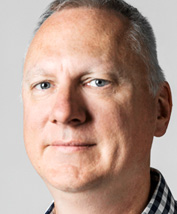 Roger Hinze
Co-Director
Roger Hinze
has been in the entertainment business for 25 years working for a variety of networks and studios including Fox, NBC, ABC, MTV, Disney, Cartoon Network, and NBC Sports Network. He became interested in open-wheel racing and motorsports safety after attending the 2011 IndyCar race in which Dan Wheldon lost his life. Hinze hopes that the stories of life and death challenges told in
Rapid Response
will resonate beyond race fans.
Roger Hinze Statement
Looking back, I guess this project has been a decade in the making if you start from the point that Mike optioned the rights to the book Rapid Response by Dr. Olvey. It was 2010 when Mike first showed me a copy of the book and told me about his plan to shoot a documentary. I really didn't give it much consideration. The book was about auto racing; a subject I knew next to nothing about. Also, I didn't want to produce a documentary. I knew how much work it takes to make a documentary (at least a good documentary).
I did eventually read the book. Mike and I were working together in the post-production department for a small cable network in Burbank, and we had become good friends. I read Rapid Response purely to evaluate the commercial potential. Major auto racing seemed like a good topic to sell to Hollywood. (Note to self: it's not.)
In retrospect, I have to admit I really didn't know what I was reading. I didn't know the tracks, the cars, or the drivers. I did enjoy Dr. Olvey's anecdotes about his trackside experiences. That felt very real, and it was great to get a perspective from someone who wasn't working with a race team and who had very different motives and goals for being at the races.
Mike and I kicked around a few different angles for Rapid Response, including adapting it into a narrative film. Nothing really took hold, and there were plenty of other distractions that took my focus away from the project. It really took a significant event to turn my attention and interest into making a feature film documentary.
Las Vegas was a new race on the IndyCar schedule in 2011. Mike invited me to join him and his brother Erick for the trip from Los Angeles to watch the event. This was my first IndyCar race.
On lap 11 there was a multi-car accident. Dan Wheldon's car went airborne and he suffered a fatal head injury. The crash happened on the backstretch and we could see very little of the cleanup from the stands. The race had stopped and many of the fans milled around their seats, bored, with very little news being announced.
Meanwhile, Mike was on the phone getting news from his father who was watching the race from home in Indianapolis. The names of the drivers who climbed out of their cars under their own power were reported first. Dan Wheldon's condition was not being reported, so suspicion grew that his injuries were serious or fatal.
Mike filled me in on the protocol. Wheldon wouldn't be declared dead at the track. Resuscitation attempts would continue until he could be transported to the hospital. We saw the medical helicopter lift off from the infield.
I don't know how much time passed while we waited at the track. Many spectators left. Mike received a message from his father that Dan Wheldon had died because the news was reported on television before an announcement was made at the track.
This was a shocking introduction to the world of motorsports. It's one I still think about. To be honest I was so new to IndyCar racing that I had never heard of Dan Wheldon until that day. I didn't know his accomplishments. I had never seen a photo of him. But that didn't change the profound feeling of loss I felt after he died on the track.
---
About Rapid Response
---
SUBSCRIBE
Sign up to receive news and updates.
---