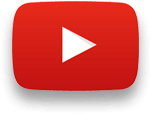 Rapid Response
---
Rapid Response is a fast-paced documentary that tells the story of medical and safety professionals who refused to accept the high mortality rate among American race car drivers, fundamentally altering the history of motorsports.
In the 1960s, in racing, accidents were commonplace… so were fatalities. Safety was barely an afterthought. Drivers accepted this as part of the job and continued to take the track, eager to please fans, make money, and prove that they had what it took to survive.
---
"You don't think about what could happen. If you start thinking about what could happen, you'll slow down."
- Three-time IndyCar series/World Series champion Rick Ravon Mears, Rapid Response
---
Rapid Response is the story of medical student and racing fan Stephen Olvey who didn't think the risk was acceptable. As a volunteer at the Indianapolis 500, he witnessed gruesome fatal accidents and an appalling lack of medical care. He knew something had to change.
---
Once a doctor, Olvey embarked on a 30 year journey to revolutionize motorsports and the associated medical care. Along with a team of gifted safety and medical professionals, Olvey took motorsports from being one of the most deadly sports to one of the safest. Rapid Response is their story.
---
"... one out of seven drivers was killed every year."
- Dr. Stephen Olvey, Rapid Response
---
Featuring interviews with medical professionals Dr. Olvey and Dr. Trammell as well as drivers, including Mario Andretti, Bobby Unser, Al Unser, Parnelli Jones, and Rick Mears, Rapid Response highlights the most deadly era of racing and the innovations that led the sport out of the dark ages.
In Rapid Response, see how Dr. Stephen Olvey and his team helped numerous drivers literally cheat death.
---
SUBSCRIBE
Sign up to receive news and updates.
---